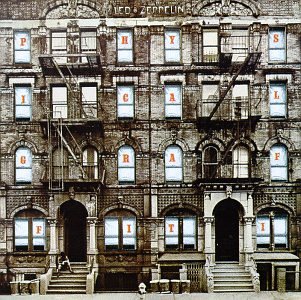 Because we love them as much as you do, Rock On, Sistahs pays tribute to the lost art of album covers by highlighting our favorite covers.
"Physical Graffiti" Led Zeppelin
This is my all-time favorite Zeppelin cover. The building has also been featured in many films, including Taxi Driver, which is also one of my favorite movies.